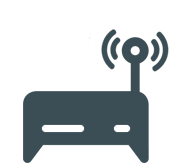 You know how it is to be unaccessable by phone. to go to the window to make your call. The need to go outside a building to receive that imported incoming call.
Stop it at once. We'll bring you the right solution for your indoor coverage , for 2G-3G-4G-4,5G , voice & data.
Coiler is a world-leading manufactorer of indoor usable repeaters. On your demand they're produced band-selective and channel-programmable. There 're several powerlevels availble, like 10, 20, 23, 30 dbm.

DAS stands for Distributed Antenna System. The used components, connected with coax, will distributing your hf signal all through the building to perform a perfect communication.

Every building, every construction has another need of the right antenna. Find a selection on the next pages.

The coax in your DAS solution is the highway to transport your calls. The better the coax, the better the communication.

To build the highway with coax, you'll need the tools and accessories.

A FEMTO-CELL is a router connected directly to the internet. It will bring you indoor-coverage selected by your provider on one band.